Before and after pictures of breast ptosis correction surgery (also called "breast lift"). The objective of a breast lift is to recreate a juvenile and harmonious breast shape, proportionate to the rest of the body and corresponding to the desire of the patient.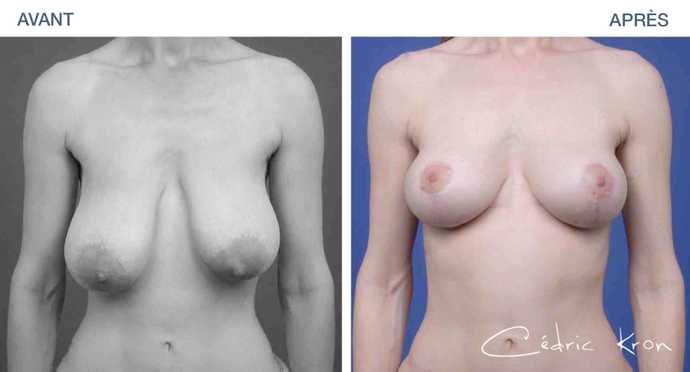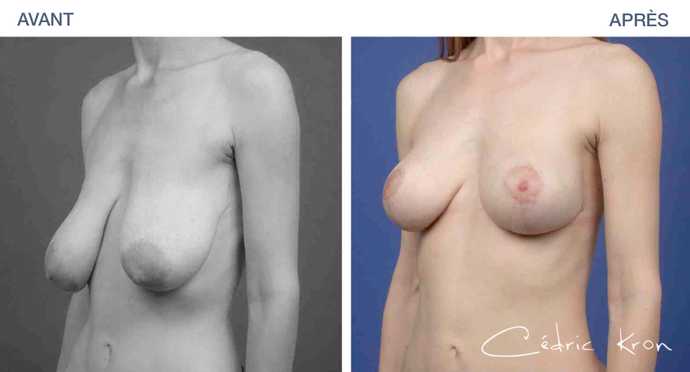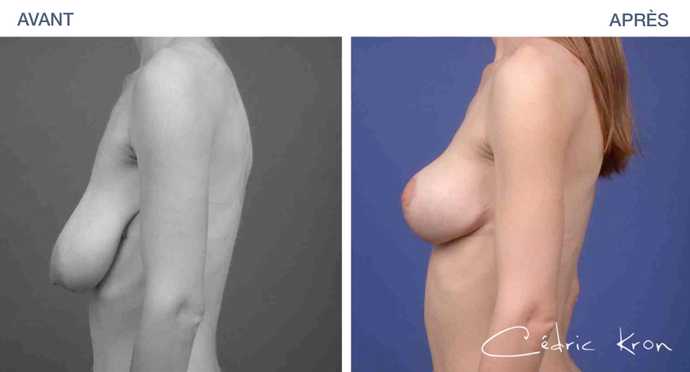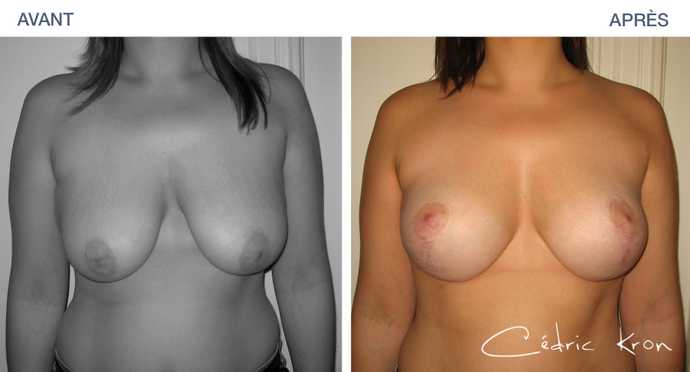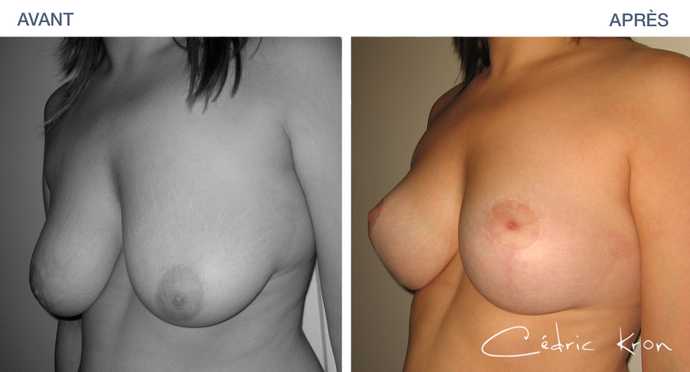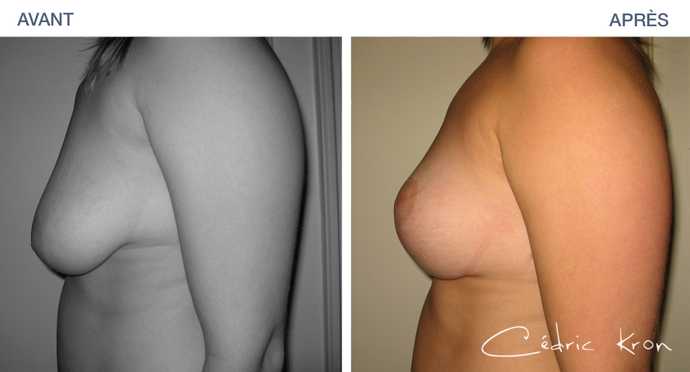 What is the breast ptosis?
Breast ptosis is defined as sagging of the breast. The breasts appear distended, their upper part seems flattened. These are called "falling breasts".
Goal of a breast lift surgery?
The principle of a breast lift is to reshape the curve of the breast to give it a volume and a harmonious shape. For this, the surgeon remounts the mammary gland and then adapts the skin envelope to the new curve and places the areolar-nipple area in the right position. Depending on the case, the intervention may or may not be accompanied by the placement of a breast prosthesis, which is referred to as a breast augmentation with implant.
More information :
> Learn more about breast lift