After a hospital-university activity, Dr Kron has its own medical practice since 2003. In December 2011, he created a consultation center dedicated to comprehensive care and tailor-made aesthetic treatments the face and body.
In his medical practice, Dr Kron combines the scientific rigor resulting from his clinical practice and research, the use of the most modern diagnostic tools and treatments and a close postoperative follow-up.
A aesthetic practice in Paris
For your consultations of aesthetic medicine and cosmetic surgery, you will be received in a practice exclusively reserved for Dr Kron's patients. It offers the privacy, confidentiality needed for clinical analysis and the establishment of a tailor-made therapeutic procedure, adapted to your anatomy (with 3D analysis and simulation photographs) and your desire, of course weighted by his expertise and experience.
Since August 2017, Dr. Cédric Kron and his team welcomes you in a 250m2 office dedicated to the global care of the face, body and skin, located at 57 avenue de Villiers (Paris 17e).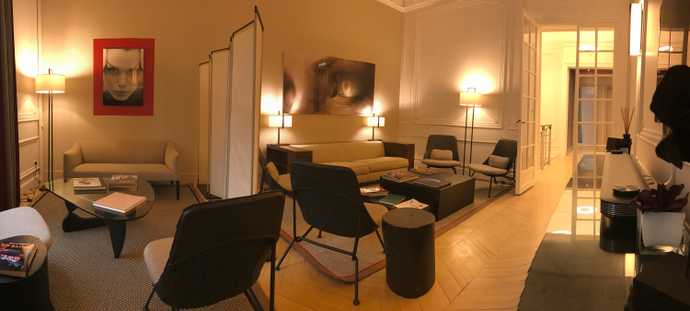 > The practice in images (in French)
Scientific equipment
For your esthetic consultations, you will always be offered rigorous scientific analysis and therapeutic solutions which are known proven for their effectiveness and their safety.
Dr. Cédric Kron uses, among other devices, two instruments from Canfield Imaging Systems, the world's leading developer of imaging software for the medical sector and scientific research.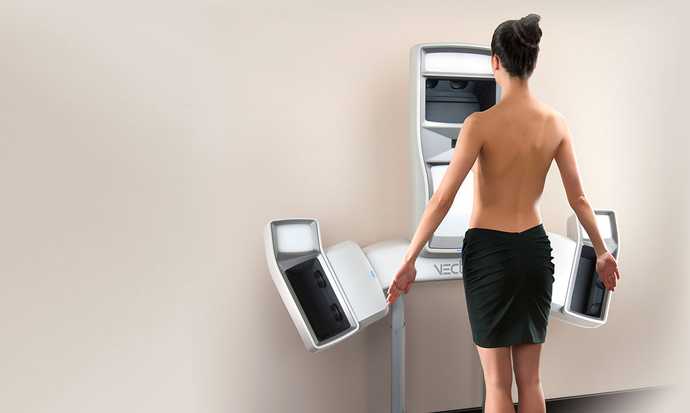 VECTRA XT is a 3D digital photography tool for the face and body. During the consultation, it makes simulates in a very realistic way the outcome of plastic procedures and analyzes perfectly the initial anatomy of the patient.
It can simulate cosmetic surgery (breast augmentation by prosthesis, rhinoplasty, facelift, genioplasty, abdominoplasty, ...) or aesthetic medicine (Botox injection, hyaluronic acid injection) procedures.
VECTRA XT allows a patient who wishes to perform a breast augmentation to visualize the expected result depending on the type of implants (round or anatomical) and their volume. The patient will receive the three dimensions photographs according to the various options available to her.
This instrument can also measure very precisely all the variations of volume necessary for the esthetic corrections of certain parts of the body (not only the breasts but also the buttocks, calves, hips, ...). For reconstructive surgery after traumatisms or cancers, it makes it possible, for example, to compare precisely the volume of the remaining breast to the volume which needs to be reconstructed.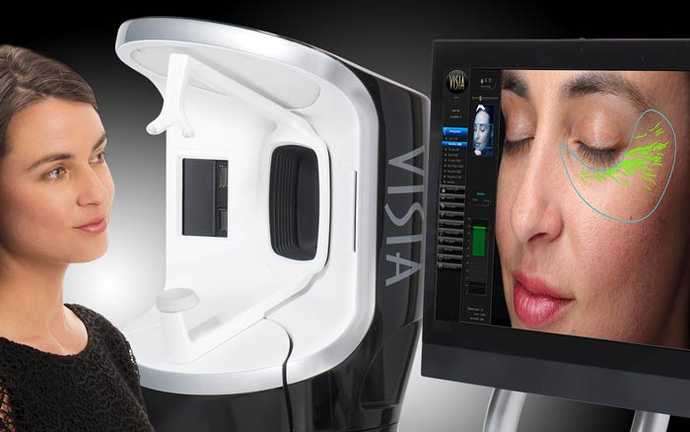 VISIA Complexion Analysis is a computer analysis tool for facial aging that provides a quantitative and visual evaluation of the skin thanks to photographs. It allows a a global cosmetic-medical-surgical care.
VISIA offers an "anti-aging" diagnosis to better target rejuvenation care and to offer an objective monitoring of patients' skin. It measures scientifically and objectively the results of various medical or surgical procedures (laser, mesotherapy, carboxytherapy, hyaluronic acid, botox, facelift, ...).
Dr. Cédric Kron also uses ANTEIS Injection System, an electronic injection tool for fillers (such as hyaluronic acid) and rehydration.
Using thinner needles, this injection system makes local anesthesia optional and virtually eliminates all the microtrauma generally caused by injections. The patient benefits from a significant reduction of the pain during the procedure, a reduction of undesirable side-effects (hematomas, rednesses, swellings), a shorter recovery period and better results, the injections electronics being perfectly homogeneous at each injection point thank to the device.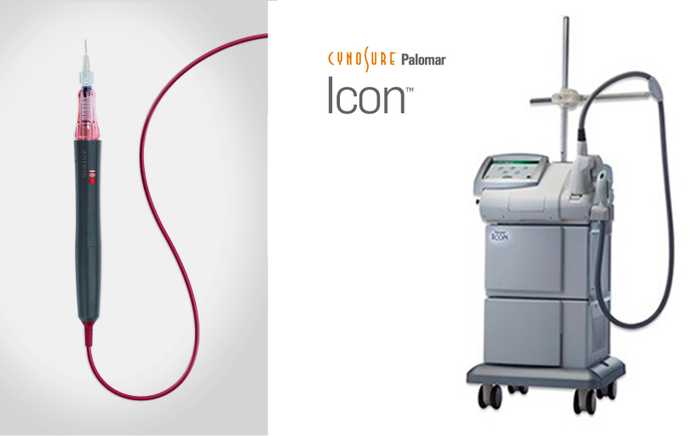 For skin treatments, Dr. Kron uses the Cynosure Laser Icon, form the leading laboratory in the field of medial and aesthetic lasers. The Laser Icon uses a proprietary technology based on Optimized Pulse Light (OPL) and offers a dual emission spectrum (equivalent to two traditional lasers) that does not cause skin damage. The Laser Icon is particularly used for facial skin revitalization treatments (wrinkles and fine lines), scars (acne, varicella) or stretch marks removal.
As part of a global cosmetic, medical and aesthetic approach to skin aging, Dr. Kron offers his patients the Universkin functional dermatology protocol.
Moving away from traditional approaches to cosmetics, Universkin offers next generation cosmetic preparations whose active principles and dosage are determined by the doctor after a complete diagnosis of the skin condition of the patient.
For corrections of prominent ears, Dr. Kron uses the innovative technique of earFold implants. This surgery without a surgical block is minimally invasive and offers lasting and immediate results. Trained directly by the inventor of the process, Dr. Kron was one of the first French surgeons to perform earFold implants procedures.
Fat removal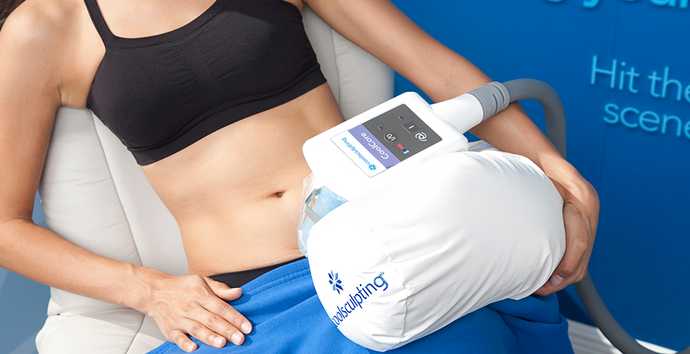 Dr. Kron performs cryolipolysis, an innovative thinning technique that allows reshaping and thinning of the figure with a definitive result. Using the action of cold on fat cells, the treatment is painless and does not involves scars or anesthesia.
For cryolipolysis, Dr. Kron uses the COOLSCULPTING device from ZELTIQ. Developed by researchers at Harvard University, the effectiveness of the COOLSCULPTING device has been clinically proven.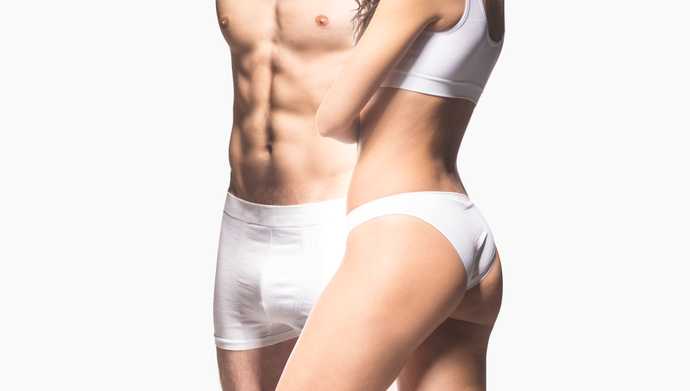 Dr. Kron's practice also features EMSculpt,a non-invasive treatment for body contouring. This is the only treatment combining muscle building and fat removal. Indeed, EMSculpt simultaneously promotes muscle gain as well as the elimination of subcutaneous fat for optimal results.
Like cryolipolysis, EMSculpt can be considered as an alternative to "liposuction" without surgery because it obtains the same effects in the suppression of localized fat, without the side effects and risks inherent to an intervention of cosmetic surgery.
To accompany you in the treatment of fat removal and toning of body architecture, Dr. Kron and his team offer a body contouring consultation.
Skin rejuvenation: Keybody-Skin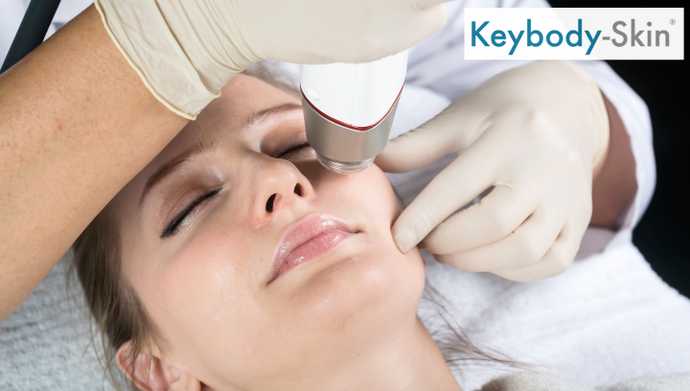 Combining the actions of photonic light with those of radio frequency, Dr. Kron has implemented the Keybody-Skin treatment protocol. It is a deep skin regeneration protocol that takes advantage of the latest advances in aesthetic medicine: fractional radiofrequency (FRF), microneedling and last generation cosmetics.
Keybody provides very significant results on skin imperfections (such as scars and spots), and the effects of aging (wrinkles, loss of elasticity and firmness).
An innovative approach to Body Architecture: Keybody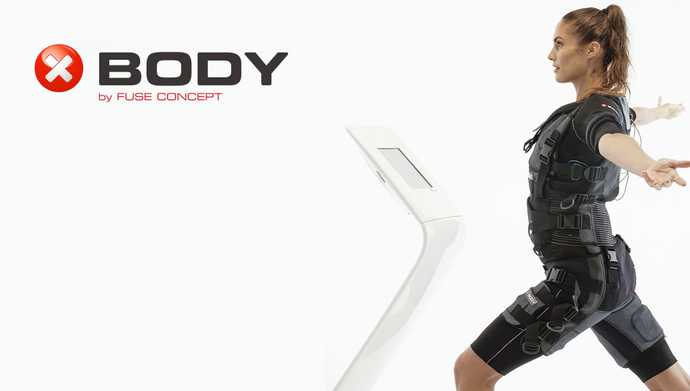 Dr. Kron created a system of postoperative rehabilitation and coaching recovery protocole assisted by EMS (electro-myo-stimulation) using the X-Body system.
XBody is an assisted muscle electro-stimulation (EMS) device that allows you to sculpt the body in an efficient and optimized way. A 20-minute session of XBody equals an intensive 2 to 4 hour sports training.
XBody is indicated for women and men who wish to sculpt their silhouette, redraw their muscle structure, reduce fat mass and tone their body shape. This device makes it possible to firm the belly, refine or strengthen the thighs, taper the calves and firm or increase the volume of the gluteal muscles.
In 2015, Dr. Cédric Kron created the Keybody center dedicated to the global and tailor-made approach of the reshaping of the figure and the body's architecture. The Keybody protocol leverages the combined benefits of medical and sports research to reduce fat mass and physically rehabilitate the body.