Before-after pictures of arm liposuction procedure, a technique of cosmetic surgery that removes fat and allows a thinning and redefine harmoniously of the curve of the arms.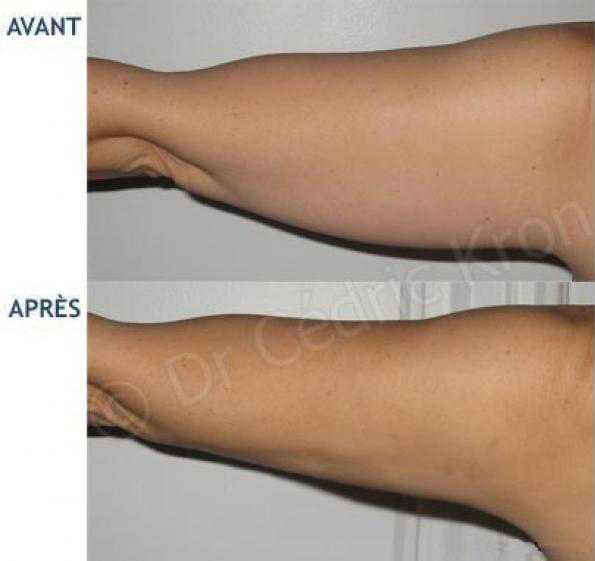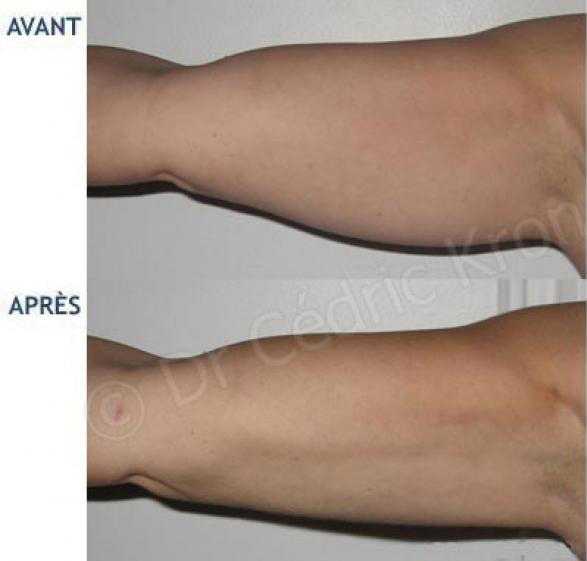 This cosmetic surgery procedure is indicated in women and men who have localized excess fat in the arm, especially in the upper-arm. Thus, by regaling them in a natural way, it reduces the "massive" aspect of the arms and significantly improves the skin slackening that may be associated with it, the skin retracting during healing in the lipoaspiration zone.
If the sagging of the arms is particularly significant, an arm lift can be considered to obtain the desired result to better tighten the relaxed skin.