Cryolipolysis is a non-invasive technique for permanent fat removal. Relying on the action of cold on the fat cells, the treatment does not involve any scar or anesthesia.
CoolMini is a tool associated with Coolsculpting's cryolipolysis device from Zeltiq labs. CoolMini allows permanent fat removal on small areas of the body. The size, shape and curve of CoolMini are particularly suitable for treatments in areas such as neck and chin.
Before and after pictures below are showing evidence of efficiency of CoolMini to remove fat on the neck and chin, "double chin" effect and general lack of contour on the neck.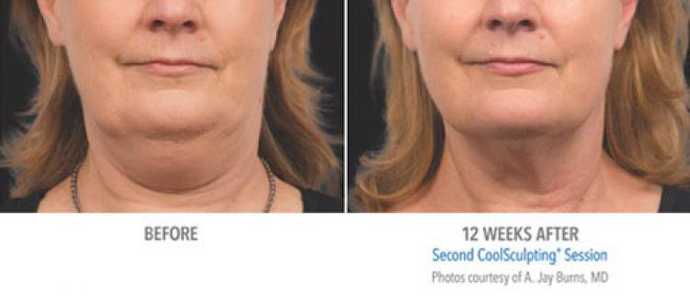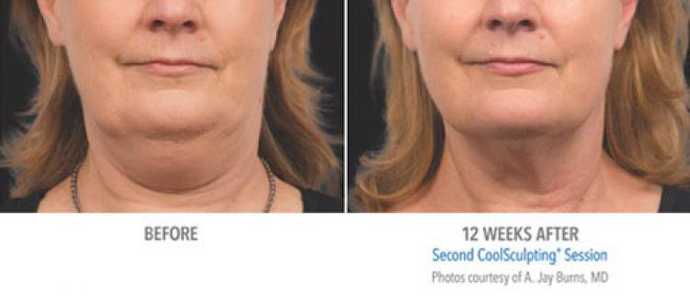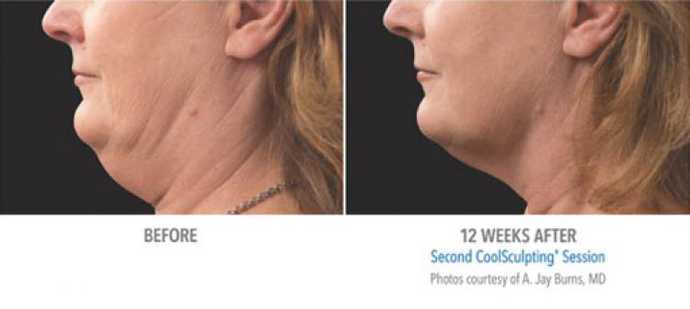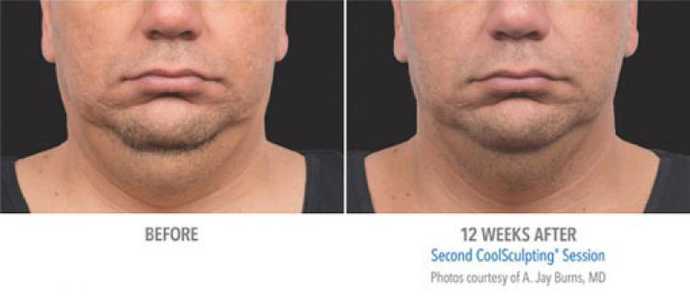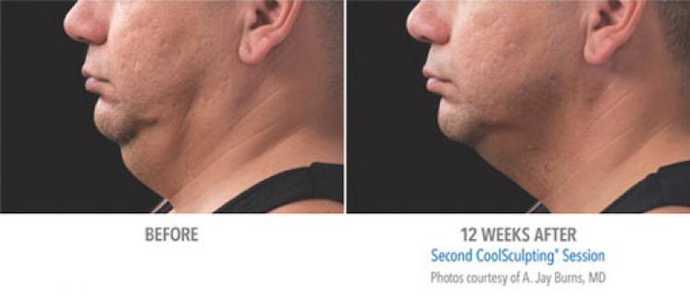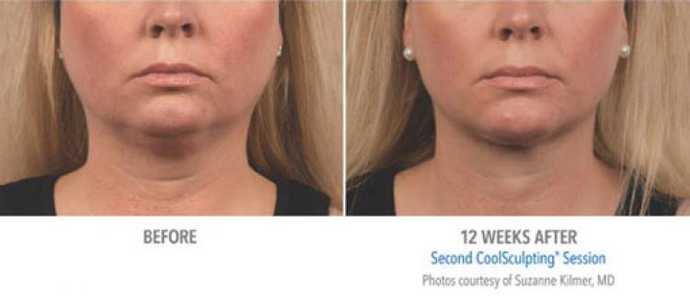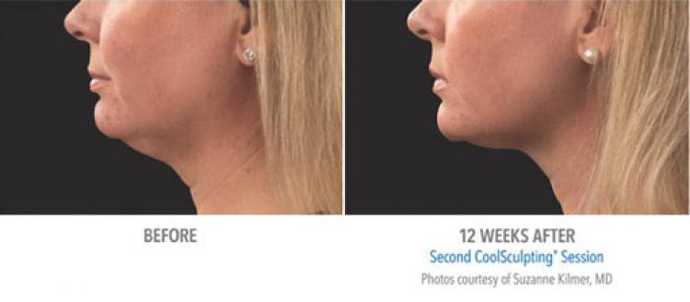 Photos of fat removal procedures using CoolMini kindly grated by Zeltiq labs and Dr A. Jay Burns