Before and after pictures showing results of cosmetic surgery of the buttocks. Depending on the needs of the patients, which can be increasing in the buttock's volume or in the contrary, reducing its size through fat removal or improving contour and shape, various cosmetic surgery techniques can be recommended: gluteal implants, lipostructure, lippofilling , liposuction, desepidermization.
Buttock lipostructure
These before-after photos show an increase in buttock volume using lipostructure, along with liposuction of the hips and thighs to refine the silhouette.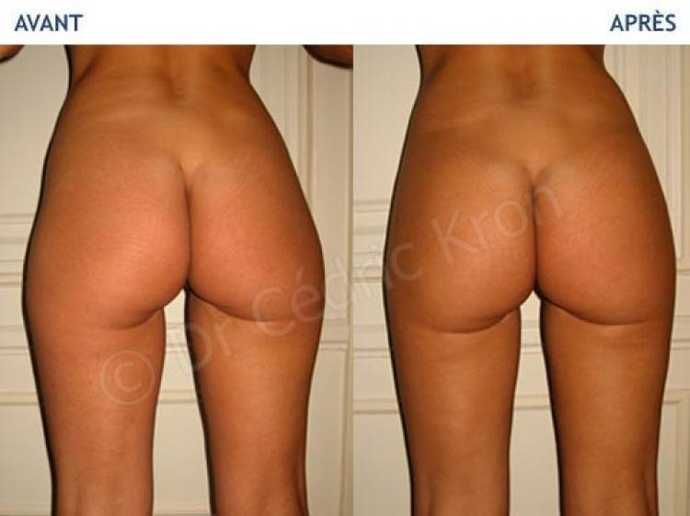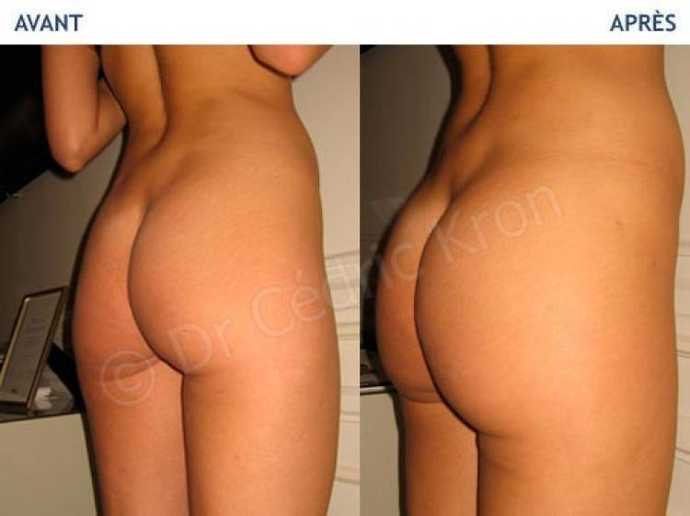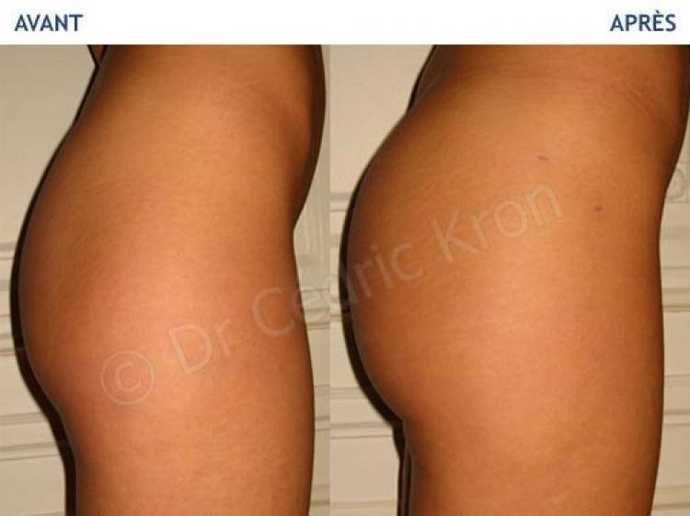 Buttock lipofilling
These before-and-after photos highlight results following a buttock lipofilling procedure using liposuction of belly fat, inner faces of the thighs and hips. Result are visible 3 months after the procedure.