Earlobe surgery is an aesthetic and restorative surgery suited for people who are embarrassed by the appearance of their lobes (too big or deformed) or by those who have experienced trauma (tearing of the lobe).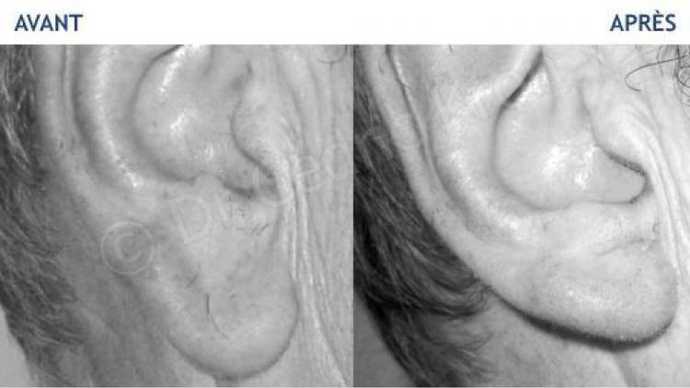 The lobe is the lower part of the auricle. It is composed of adipose tissue and does not contain cartilage. The lobe is a particularly delicate and vulnerable area because it consists of a delicate skin that does not have the support of cartilage - unlike other parts of the outer ear.
Note: Surgical repair of earlobes does not treat what is commonly known as "loose ears". To treat this malformation of the ear, it is necessary to resort to otoplasty. The reduction of the visible earlobe on the photographed example was achieved through an X double plasty.